DIEGO COCONATI
CHEF / OWNER
It was the love of bringing family and friends together around a home cooked meal that led Diego Coconati to co-found CREATE.
He fell in love with cooking as a young boy, watching his grandmother make ricotta gnocchi from scratch. Diego had a diverse childhood, filled with interesting cuisines, growing up in Argentina, Venezuela, and Puerto Rico.
His love for food was reaffirmed when he decided to pursue a career as a chef, attending the prestigious Johnson & Wales University, in Miami, Florida.
Diego's style calls on his experience with tropical and Caribbean foods, with a healthy dose of Italian style. When he's not in the kitchen, Diego enjoys spending time with his wife and kids, and the occasional pisco sour.
ERASMO (RAS) CASIANO
CHEF / OWNER
In Ras' family, everyone cooks, and his hospitality education started at an early age. His father, Jose Manuel, armed with impeccable fire-starting skills, would man the grill, and his mother, Santa, would prepare intricate sides and traditional salsas. Weekends at home came with an open door policy, encouraging spontaneous neighborhood dinner parties. Their house was constantly filled with family, friends, food, and music.
In 2005, Ras left Texas to study Culinary Arts at Johnson & Wales University in Providence, RI. After spending a year in New England, Ras transferred to the Denver campus to finish his degree. After college Ras refined his style in fine dining restaurants around the city.
CREATE is the next step in Ras' quest to bring people together with loved ones, and empower them to get in touch with their food. With CREATE, Ras hopes that he can share the hospitality he learned at an early age with the community he has grown to love in Colorado. 
Chef AJ Winn-McClain
AJ is a graduate of Johnson & Wales University with a Bachelor's Degree in Food Service Management and Culinary Arts. AJ strives to slow people down so they can enjoy the splendor of what is around them. He has dedicated himself to artisinal food and superior hospitality and would like to use his training and years of experience not only to entertain guests, but to improve the food and beverage industry as a whole.  During the pandemic Chef AJ is always working on his bread game and is a self-proclaimed nerd for all things dogs and comic books.Come meet the chef next time you come in and check out this man's SWAG!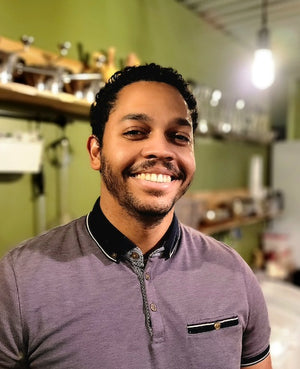 Chef Alex Williams
Chef Alex Williams joined the create team in the later parts of 2021.  He decided to try his hand at working in a job that he has always been interested in. Teaching. He discovered his passion for teaching as a teaching assistant at Johnson & Wales University Denver campus and gradually fell more and more in love with it throughout his time in the industry. The later years of his professional career have led him to working for Marriott international where he was able to teach cooks different cuisines and techniques.  Alex has truly blossomed as his personality is becoming more and more a part of his persona at Create. When he's not teaching a myriad of classes or making drinks behind the bar he likes to stay active by going to the gym and going for walks throughout nature.  He also enjoys gaming with his buddies across the country and keeping in touch with friends made throughout culinary school via pen pals. Some of his favorite cuisines include those found in South East Asia with a large focus on Vietnamese cuisine. Alex's favorite all time dish is Bahn Xeo, a Vietnamese crispy crepe. Come see Alex everyday at Create and who knows, maybe you can see him at the new restaurant we're opening, Lucina | Eatery & Bar in the future as well.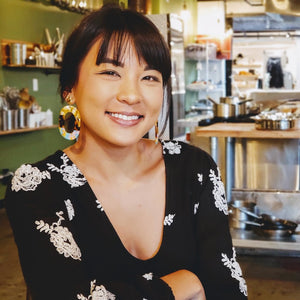 MICHELLE NGUYEN
OPERATIONS MANAGERS
Michelle is first- generation Vietnamese- American and grew up as the youngest of four in Dallas, Texas. She received a B.S. in Public Relations from the University of Texas at Austin and moved to Denver, Colorado in 2017. She loves creating intimate and engaging spaces that build relationships and community.When Michelle is not at Create, she can be found adventuring in the mountains.