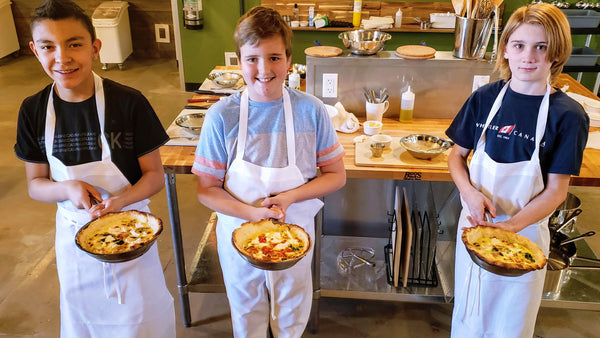 Junior Chef
Learning how to cook is a great way to get kids to try new foods, and even gain enough confidence to start cooking at home for their family.
Our Junior Chef Classes feature a class size of only 12 students, so everyone gets the one–on–one attention they deserve. We're making real foods from around the world, not just cookies and cupcakes!
So sign your budding chef up for our wonderful cooking classes and get them on the right track to start cooking for you.
*Ages 10-13